Product Details
Asus ZenBook Flip UX360CA Laptop Keyboard Key Replacement
There should be only one version of this Asus Zenbook FLIP UX360CA keyboard on the market, but please compare your keys to the keyboard below and make sure yours matches or it may not look or fit properly.
Each Keyboard Key Kit Includes: Key Cap | Hinge Clip | Silicone Cup
100% Factory Original
Brand NEW
1 Year Warranty
60 Day Free Exchange Policy
Hassle Free Return
100% Satisfaction Guarantee
Confirm Keyboard Layout and Language
Below is an actual picture of the keyboard. Please confirm that the layout matches as well as the language.

NOTE:The default color of the keyboard we show is black. If your model comes in different colors and we have it in stock, it will be available in the color section above.
INTERNATIONAL CUSTOMERS: Our standard keyboard layout is QWERTY (shown below). If you have a different language layout the key cap and hinge clips are still interchangeable. If the key cap shape does not match or you require a different language layout please contact us before ordering.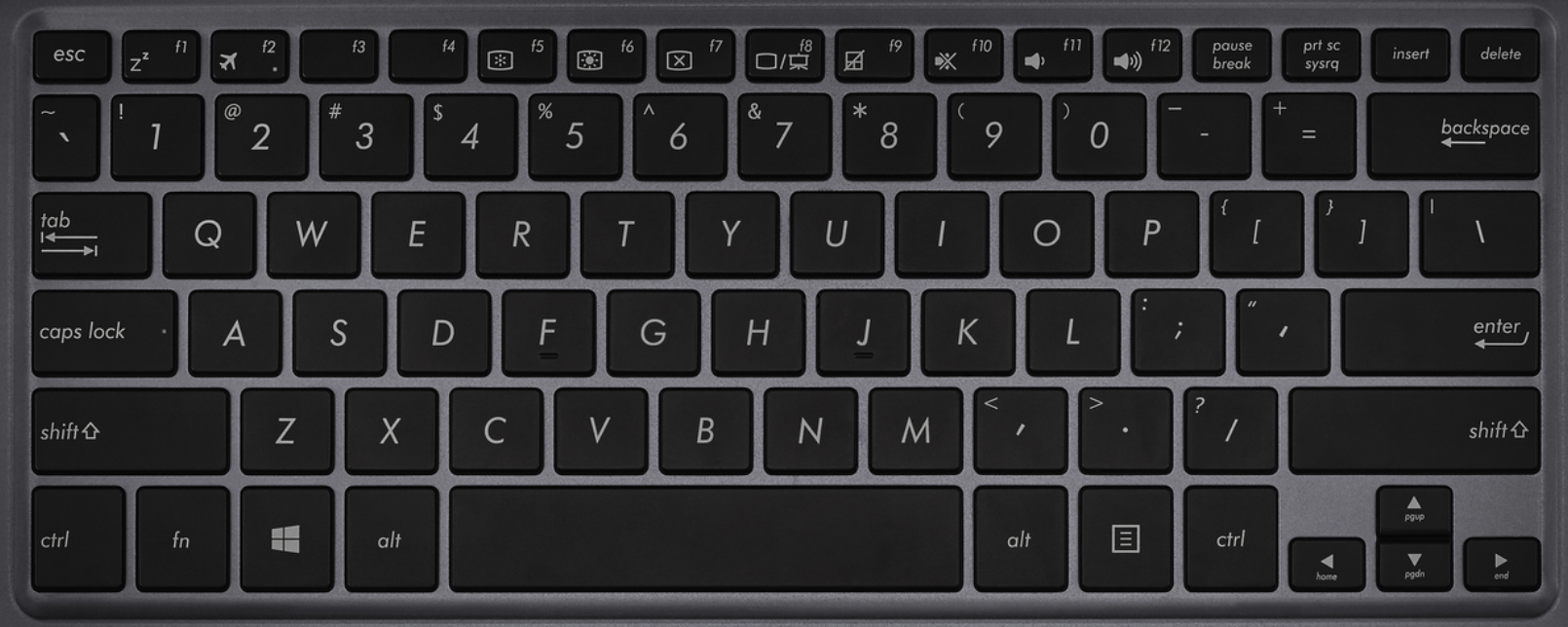 Reviews
2 Reviews
Keys are perfect, but i needed it here in 2 days, got here in 4 days instead, maybe i need to be more patient.

good keys and fast shipping.
Asus ZenBook Flip UX360CA Laptop Keyboard Key Replacement
Video Installation Guide
#soeasy2install
Laptop key installation are so simple a kid can do it. Follow our FREE & EASY video guides.
Installation Videos