Belkin F5L149 Keyboard Key Replacement for iPad
Laptop Key Replacement Kit
(Includes key Cap, Hinge Clip, and Cup. All The Parts Needed To Repair Your Keyboard Key.)
Belkin F5L149 Keyboard Key Replacement for iPad
This is 100% OEM Belkin F5L149 Keyboard key replacement, there seems to be only one version
of this keyboard on the market, but take a second to compare the keyboard
to insure a proper fitment and finish.
This is the layout of the keyboard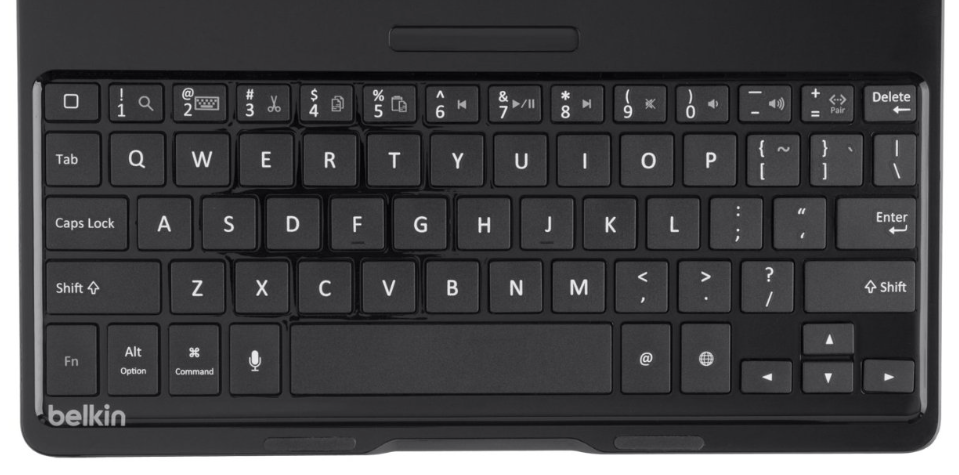 What comes with each laptop key kit.

The Key Cap
This is the piece of plastic that has the letter on it.

The Retainer Clip
The plastic or metal sisscor clip pieces that hold the key cap to the base of the keyboard.
Write a Review
Easy to install. Matched perfectly!

Instead of throwing away the keyboard case since it was missing a key, purchasing a replacement key was a much better option. Work perfectly.

Nice to receive the perfect and exact part for my keyboard. The company that made the keyboard had no replacement parts to purchase. Such a little thing, but I was able to get the exact key that broke, and it snapped right on!

Belkin F5L149 Keyboard Key Replacement

The original letter "U" split into two. This was a perfect replacement. My wife replaced the key herself and was extremely proud. We are pleased with a user friendly website, prompt delivery and excellent product.

Replacement key was as promised! However, delivery was very slow.