Product Details
Belkin F5L149 Keyboard Key Replacement for iPad
This is 100% OEM Belkin F5L149 Keyboard key replacement, there seems to be only one version of this keyboard on the market, but take a second to compare the keyboard to insure a proper fitment and finish.

Each Keyboard Key Kit Includes: Key Cap | Hinge Clip | Silicone Cup
100% Factory Original
Brand NEW
1 Year Warranty
60 Day Free Exchange Policy
Hassle Free Return
100% Satisfaction Guarantee
Confirm Keyboard Layout and Language
Below is an actual picture of the keyboard. Please confirm that the layout matches as well as the language.

NOTE:The default color of the keyboard we show is black. If your model comes in different colors and we have it in stock, it will be available in the color section above.
INTERNATIONAL CUSTOMERS: Our standard keyboard layout is QWERTY (shown below). If you have a different language layout the key cap and hinge clips are still interchangeable. If the key cap shape does not match or you require a different language layout please contact us before ordering.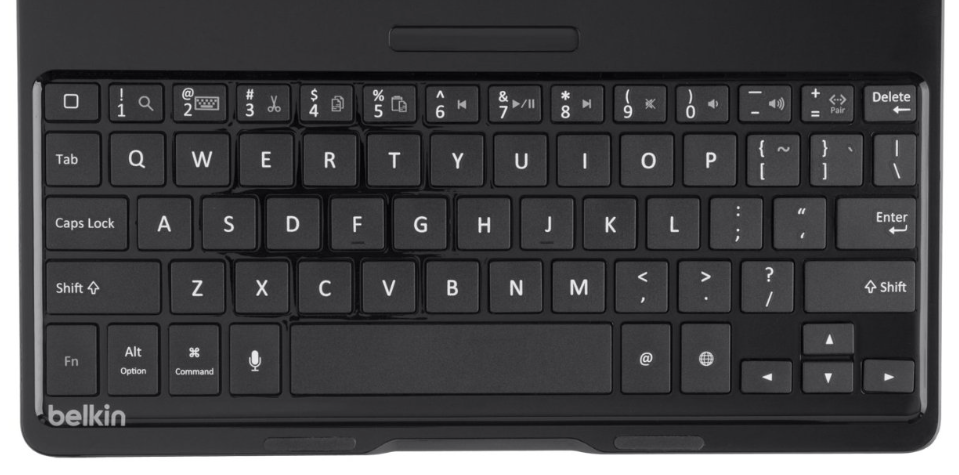 Reviews
5 Reviews
Easy to install. Matched perfectly!

Instead of throwing away the keyboard case since it was missing a key, purchasing a replacement key was a much better option. Work perfectly.

Nice to receive the perfect and exact part for my keyboard. The company that made the keyboard had no replacement parts to purchase. Such a little thing, but I was able to get the exact key that broke, and it snapped right on!

Belkin F5L149 Keyboard Key Replacement

The original letter "U" split into two. This was a perfect replacement. My wife replaced the key herself and was extremely proud. We are pleased with a user friendly website, prompt delivery and excellent product.

Replacement key was as promised! However, delivery was very slow.