Logitech Zagg iPad 2 Keyboard Key Replacement
Laptop Key Replacement Kit
(Includes key Cap, Hinge Clip, and Cup. All The Parts Needed To Repair Your Keyboard Key.)
Logitech ZAGG iPad 2 and iPad 3 Keyboard Key Replacement
This is 100% OEM Logitech iPad 2 & iPad 3 Keyboard key replacement, there are different
models of Logitech ZAGG keyboards out there, Please take a second to compare and make sure
the keyboard AND Hinge Clip (the plastic clip under the key cap) Match before placing
the order or it will not fit correctly.

iPad Case Model Number is P/N: 820-004133
Below is the key type chart showing you what the hinge clip looks like under the key cap.
If your Hinge Clip is Black, choose LZ01 If White, Choose LZ02, fill this info in step 2 above.

| | | | |
| --- | --- | --- | --- |
| | | | |
| LZ01 | | | |
| | | | |
| LZ02 | | | |
This is the layout of the keyboard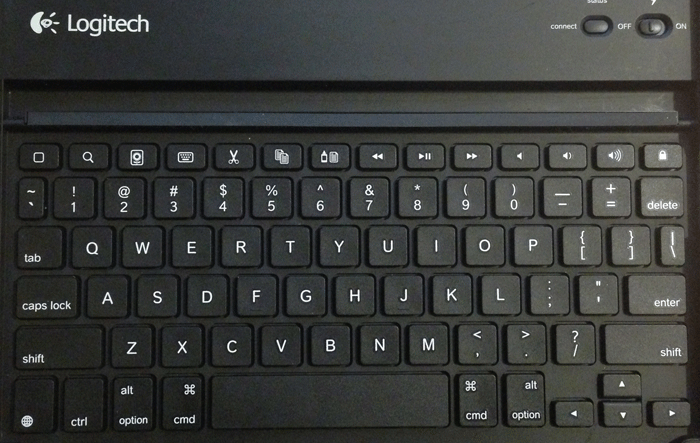 What comes with each laptop key kit.

The Key Cap
This is the piece of plastic that has the letter on it.

The Retainer Clip
The plastic or metal sisscor clip pieces that hold the key cap to the base of the keyboard.
Write a Review
GREAT PRODUCT

Fast shipping.
Key was a perfect fix, works like new

Very happy with my purchase. Quick and easy!

Replacement Key hits the spot

Ordering and receiving key for LZagg iPad keyboard was easy. Got what I needed.

Almost bought a new keyboard, then wondered if I could just replace the lost key. Very happy with end result. Fits perfectly and totally functional at a great price and decent delivery time. Thanks!

This key fitted perfectly!

The key I ordered came to me in a timely fashion - was in great shape when I received it - and it popped right into place on my keyboard. Thanks a million!

Works well - once installed properly (pictures are not helpful)

Once installed this works well. The one difficulty was in getting the sissors jack bit on properly. I got two key replacements and one had the sissors jack bit oriented backward. I wouldn't have known this if I hadn't had the old (broken) one to compare against and a second new one which was properly assembled. (The video/slide show is very poorly done - the photos don't show what you need to know.)


exact replacement delivered quickly

just as pictured and described. Install video has no narration or words, just music. Luckily the install was somewhat intuitive

Lost "3" Key Replaced

Lost the number "3" key from the keyboard on the iPad 2 case. Ordered a number "3" key and clipped it in place and it's working nicely.

Exactly what was ordered excellent service.

Perfect fit. Arrived quickly by mail. Great that this company exists because Logitech was no help when I lost one of my keys.